Seniors' Centre Without Walls (SCWW) is…
A community centre from the comfort of your home!
Fun activities, educational and health and wellness programs!
A community-creating, loneliness-busting program for isolated seniors and adults with social limitations who find it difficult to leave home!
Learning opportunities and more!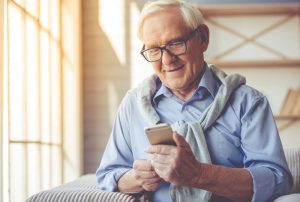 Seniors' Centre Without Walls (SCWW) is a free interactive telephone-based program that connects seniors 55+ and adults with social limitations who find it difficult to leave home for extended periods of time.
Through the use of group telephone calls, SCWW provides the space to create meaningful friendships and a sense of community belonging, and a rich line-up of
Health-related information from professionals in our community
Later-life learning opportunities
Participation in brain stimulating activities for those who may feel isolated.
Who is eligible to join?
Individuals 55 +
Adults with social limitations
Living in the district of Timiskaming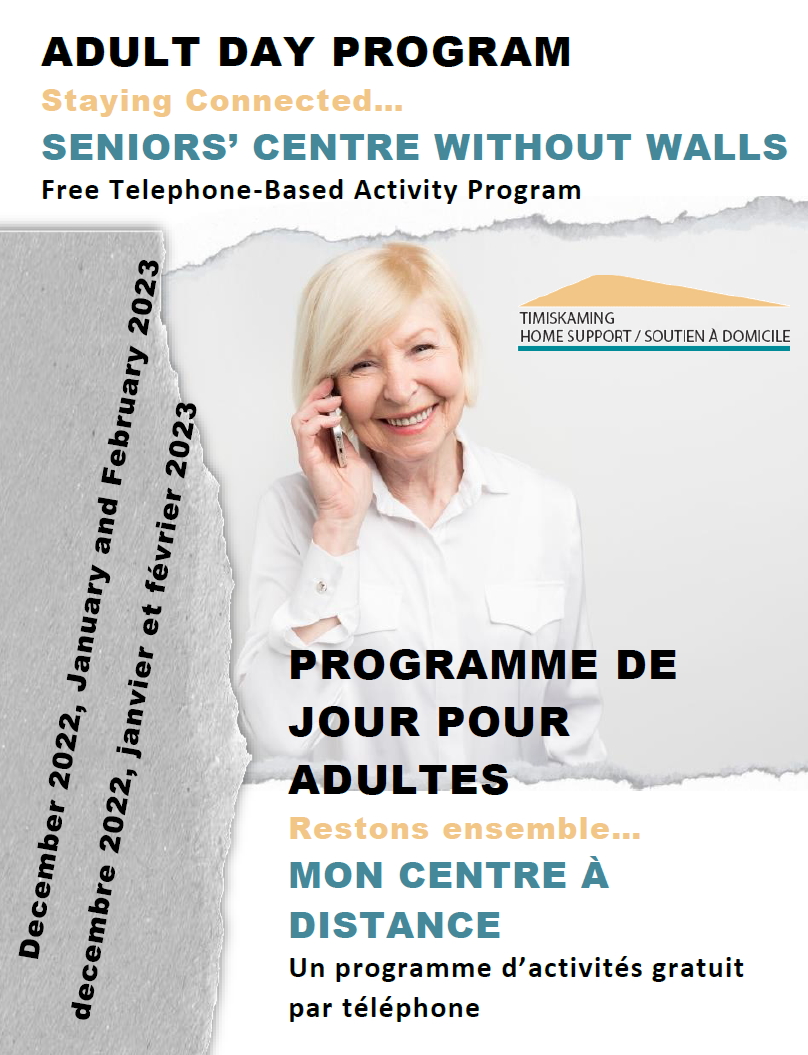 Is there a cost?
No!
All programming is free of charge, and no special equipment is needed.
How can I register?
You can register by email at scww@homesupportservices.ca or over the phone by calling Timiskaming Home Support at 1-877-318-9678.
Once you are registered as a participant, you will be able to sign-up for any of the phone programs offered in the program guide.
You may register and sign-up for programs at any time.
Seniors' Centre Without Walls (SCWW) Code Of Conduct
To ensure a safe and welcoming space, we ask all participants to observe our Code of Conduct:
To have courteous and respectful manners, including using appropriate subject matters, and not interrupting others.
To allow the facilitator and guest speakers to direct the group.
To allow everyone to contribute by not dominating the conversations.
Help to provide an environment that is sensitive to and respectful of everyone's needs and preferences, regardless of race, national or ethnic origin, culture, colour, religion, age, mental or physical disability, gender identity or gender expression, or sexual orientation.
Steps To Connect
If you are calling into a session, please use the following steps to connect:
1. Dial 1-866-279-1594.
2. Enter the activity's PASSCODE then press #.
3. Enter in your PIN (provided when you register) then press #.
4. Say your name out loud then press #.
What if I cannot call myself into the program?
If you are unable or unsure about following the steps above, we can call you directly into the phone call! All you need to do is answer your phone when we call. It would be very similar to just receiving a call from a friend.
To register: 1-877-318-9678 or scww@homesupportservices.ca
---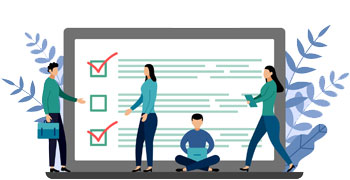 Service Application / Demande de Services