Social, physical and recreational activities for seniors.
Seniors are welcome to come out and enjoy leisure activities, fun exercises, eat nutritious lunches and snacks and get personal care.
1-877-318-9678

Services offered at Timiskaming Home Support's Adult Day Program:
Exercises focused on improving and sustaining mobility using pedal bikes, walking and seated exercise activities led by qualified staff
Group socialization including music, entertainment, games and crafts
Companionship / Round table interactions with peers
Personal care provided if needed
Nutritious lunches and snacks
Fees
Timiskaming Home Support's Adult Day Program fees are based on client yearly Notice of Assessment. Please contact the Adult Day Team Lead for further details.
Transportation Services
Transportation services for participants in the Adult Day Program can be coordinated, if required, by the program Team Lead. The fees will be determine by the client's Notice of Assessment.
Schedule
Englehart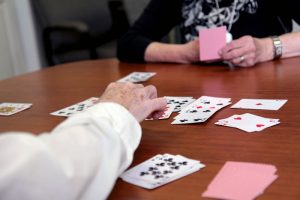 Tuesday and Thursday
10:00 a.m. – 2:00 p.m.
Haileybury
Monday through Friday
10:00 a.m. – 2:00 p.m.
Kirkland Lake
Monday
10:00 a.m. – 2:00 p.m.
Eligibility
Adult Day Program is appropriate for people:

 Whose caregivers are in need of respite
With signs or symptoms of cognitive impairment
With chronic or complex conditions
At risk of losing their ability to manage independently in the community but wish to continue living at home (and can do so safely)
Who are able to function appropriately in a group setting
Who are able to regularly attend and participate in the program
Volunteers
Timiskaming Home Support is always looking for volunteers. If you wish to become a volunteer, please call:
1-877-318-9678
---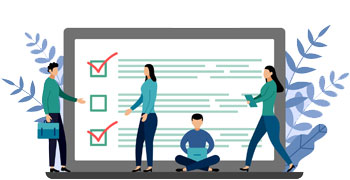 Service Application / Demande de Services