Area of Service
Timiskaming Home Support services an area from Sesekinika in the North to Temagami in the South, from Gowganda in the West to the Quebec border in the East. See our coverage map below for a complete listing of all the communities we serve.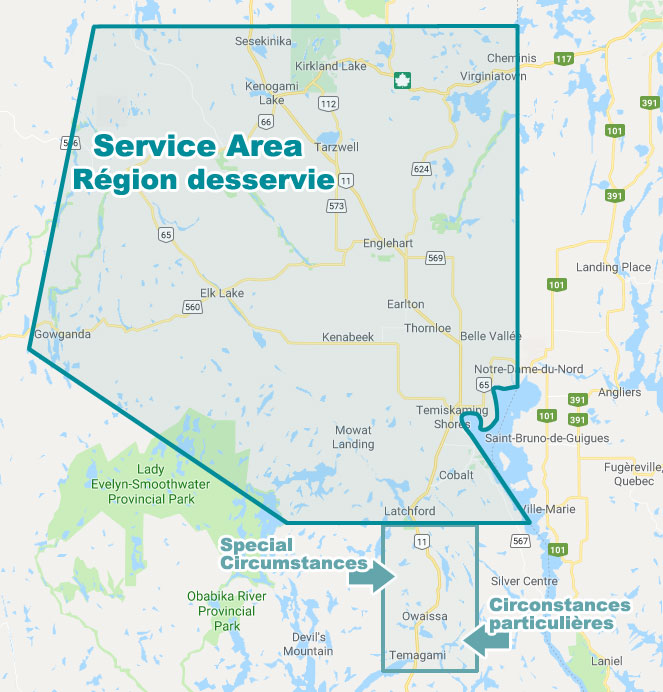 Mission and Vision
Vision
Living at home – your choice, our goal
To enable individuals to remain in their home environment of choice by providing services that are:
Accessible.
Quality driven.
Innovative.
Mission
To provide services that support the well-being of the elderly and adults with physical disabilities in the District of Timiskaming to enable them to remain in their home.
Values
Dignity and Compassion
THS believes that all people deserve to be treated with compassion and dignity while respecting each person's individuality and diverse cultures.
Autonomy and Empowerment
THS believes that clients and their caregivers have the right to make their own decisions and direct their own care.
Professionalism and High Ethical Standards
THS will demonstrate highest levels of professionalism based on ethical standards of care that build public trust in the organization as a whole.
Innovation through Collaboration and Teamwork
THS is committed to supporting on-going innovation built on internal teamwork and collaboration with stakeholders.
Responsibility and Accountability
THS is committed to demonstrating responsibility and accountability for maintaining the highest levels of care.
THS will demonstrate fiscal responsibility in its operations.
Openness and Transparency
THS will maintain transparent processes and open communications.
Word From Our CEO
Welcome to Timiskaming Home Support!
Thank you for visiting the website and helping THS celebrate over 25 years of quality, service, and delivery to our valued customers.
"Living at home – your choice, our goal"
Timiskaming Home Support enables individuals to remain in their home environment of choice by providing services that are accessible, quality driven and innovative. The many smiles and incredible success stories were all driven by the agency's values to support the well-being of the elderly and adults with physical disabilities with dignity and compassion, autonomy and empowerment. It is with professionalism, high ethical standards and teamwork that we aim to provide the best individualized support and rehabilitation services available.
The incredible THS team of caring professionals are committed to driving positive client outcomes, implementing sustainable best practices and delivering exceptional services with a holistic approach.
To our existing and valued clients, we thank you for the opportunity to serve you.
To our future clients, we invite you to join in and experience the Timiskaming Home Support team approach to meeting your needs and expectations.
Please take time to view the information on this website which outlines our many services. If you have any questions, drop us a line and we will be happy to discuss how we can assist you.
Thank you,
CAROLINE MORIN
Chief Executive Officer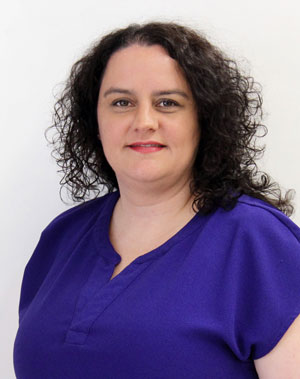 Our Team
Word From Our Board
Dear Readers:
Welcome to THS' new and improved website. If you are a first-time visitor to the THS website, we extend a special welcome! Our goal is to create a new platform for exchange of information on all aspects of the agency's service delivery. I would like to encourage you to browse the website and take an in-depth look at the information the agency is providing.
In addition to information sharing, all upcoming events and opportunities organized by the agency, inside stories on the development strategies and directions, as well as introductions to staff and volunteers will continue to be updated to keep you current.
If you have any questions or if you would like clarification on any issue related to service delivery, you are encouraged to contact the office at 1-877-318-9678 or email info@homesupportservices.ca.
A heartfelt thank you goes out to all who contributed to the creation of this website. A job well done!
Thanks for visiting and happy reading!
THS Board Chair
Our Board
Our Supporters
Thanks to our supporters: more listings to come.