Are you 55 and over and ready to be discharged from hospital?
Do you need support? Do you need help getting settled in at home?
Services are available to provide worry-free patient transition home from hospital.
Benefits include:
Less stress for patient
Smooth and safe transition home
Timely discharge
Able to identify potential safety issues in the home and follow up
Achieve more success in recovery
Peace of mind for family
Link to services
PATH Programs:
Algoma District
705-759-3434 Ext. #6636
Nipissing & Timiskaming Districts
705-474-8600 Ext. #3889
Parry Sound (East & West)
705-746-5102 Ext. #233
Sudbury & Manitoulin Districts
705-523-7100 Ext. #4473
Timmins & District Area
705-267-2131 Ext. #2666
The North East PATH program is funded by the North East Local Health Integration Network. PATH is a partnership between hospitals, community support services, The Friends, and the Canadian Red Cross.
---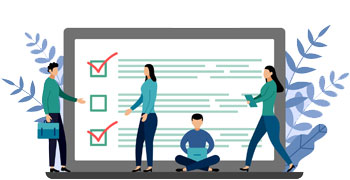 Service Application / Demande de Services